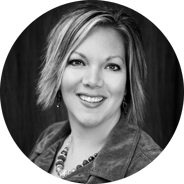 David Robbins
Vice President - Client Consulting, Gongos, Inc.
Through a self-professed mission to support companies on their journey toward enhancing customer centricity, David's 18-year career sits squarely at the intersection of research innovation and customer experience transformation. Through the development of customer equity models and methodologies that also support marketing, brand management, and operations management decisions, David's experience spans both BtoC and BtoB organizations across a broad range of industry sectors. Formerly Global Director, Customer Experience with GfK, David was instrumental in the company's expertise across customer experience measurement and application, operational and digital efficiency along the customer journey and marketing effectiveness.

Jessica Roman
Head of Sales and Customer Success - Meltwater
Jess Roman is the Head of Sales & Customer Success for Meltwater Canada. During her seven years at Meltwater she scaled and developed the French Canadian market and for the last three years has been overseeing all operations for Meltwater in Canada, a business of 70 people and ~$20 million ARR, across offices in Toronto, Montreal and Vancouver with over 3,000 Canadian clients currently leveraging our PR & Marketing solutions..

Stephanie Surns
Marketing Strategy & Digital Experience Manager, Consumers Credit Union
Stephanie is a banking industry stalwart with more than 25 years of experience that encompasses sales, servicing, operations and now marketing. Her current role focuses on designing strategies for continuously improving the effectiveness and efficiency of marketing operations and overall member experience across digital channels. She is passionate about strategy and continuous improvement, and leveraging data for insights and performance measurement organization wide.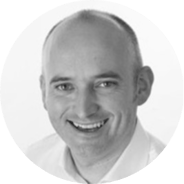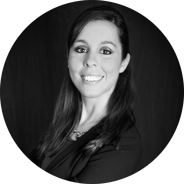 Meredith McLean
Senior Web & Digital Marketing Specialist, Consumers Credit Union

Meredith is an experienced digital marketing specialist with a demonstrated history of working in the banking industry and federal government. With a master's degree focused in organizational communication from Michigan State University, she balances and manages the hundreds of thousands of email communications Consumers sends out each year—often from design to member inbox. Her duties also find her as webmaster of consumerscu.org member news. Meredith is a regular Meals on Wheels volunteer and serves on her church's communications team to support their marketing efforts.

Eugene Murphy
Founder and CEO, Indeemo

Eugene Murphy is the Founder and CEO of Indeemo. A graduate of Engineering at University College in Cork, Ireland, Eugene has held multiple international roles in technology and product management, before launching Indeemo in 2016. His mission was to design a tool to connect businesses with their customers and help business leaders remotely understand the contextual, everyday, real-life moments and experiences that matter. Indeemo serves a global client base and has offices in Cork, London, and New York.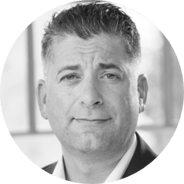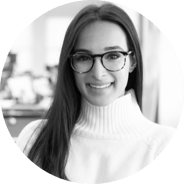 Dave Fish
CEO, CuriosityCX
Dave Fish is the CEO of CuriosityCX an insights, creative, and customer experience agency. He has spent over 20 years understanding the grey areas of human behavior. Dave has been directly involved in designing and executing research, CX, and organizational change initiatives with global 50 companies. He has extensive supplier and client-side experience working in executive positions at The Engine Group, The Mars Agency, MaritzCX, as well as at JD Power, American Savings Bank and Toyota Motor Sales. Dave regularly writes and presents on CX topics. He holds a Ph.D. in Social Psychology from Claremont Graduate University and as Adjunct Professor of Marketing at the Sam M. Walton School of Business at University of Arkansas.

Haley Forman
Director of Customer Experience, Meltwater
Haley Forman is the Director of Client Experience at Meltwater. For over 3 years, Haley led one of the company's largest Customer Success teams and now spends her time focusing on the strategic side, in developing the Customer Success methodology for the global organization. With 32,000 clients globally, Meltwater is the leading media intelligence solution that combines monitoring, analysis and outreach for editorial, broadcast, and social media in one place, paired with professional services, audience insights and social influencer outreach to help companies keep ahead of the curve.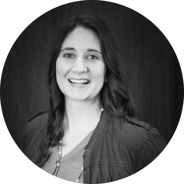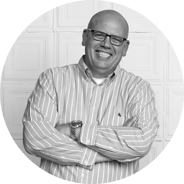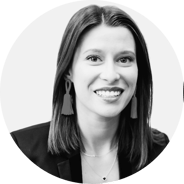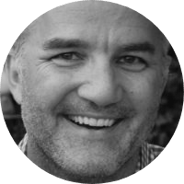 Bill Staikos
Head of Customer Experience, Freddie Mac
Bill is a proven customer advocate with 25 years of expertise in envisioning and executing holistic customer experience (CX) strategies. His career has focused on research & insights, data & analytics, UX/UI, transformation, Agile, and creating experiences that help businesses make the right decision on improving the customer or employer experience. For the last few years, he has focused on Machine Learning/ Artificial Intelligence and it's application in the CX space.

Bill is professionally happiest when he is in front of customers, learning from them, and innovating around their needs ― incrementally & exponentially.

Betsy Loeks
Vice President - Marketing, Consumers Credit Union
Betsy is a seasoned and creative communications manager with agency, non-profit and corporate marketing skills sets. Her attention to detail and knack for leading others have helped her guide the deployment of more than 100 marketing campaigns a year for both member and employee success. Betsy leads the Consumers marketing team and works closely with operations, IT, training and education to provide full-service marketing to exceed product and service strategic goals. She volunteers on the board of the Senior Services marketing committee and supports the youth programs at her local church.

Kristen Davidson
Vice President of Organizational Development, Customers Credit Union
Kristen Davidson, SWP, LDSS, spends her days not only focused on adult learning practices and delivering programs that align to business metrics, but she creates award-winning leadership programs, drives employee engagement, and develops and manages succession planning and talent development strategies. She volunteers on the board of our local SHRM chapter, serving currently as Past President/Trustee. Kristen also serves on the leadership team for the American Heart Association in Kalamazoo, is a committee member of Michigan Women Forward and is deeply involved with her children's school system, serving as a GAHS Sports Booster board member.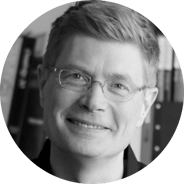 Kevin Budelmann
President, Peopledesign
Kevin Budelmann is President of Peopledesign. He is interested in strategic design for business, education, healthcare, and society. Besides serving as an advisor to various organizations at Peopledesign, Kevin is Global President of IxDA (Interaction Design Association) and an adjunct professor at Northwestern University.

Kevin holds degrees from Carnegie Mellon University and the IIT Institute of Design. His book, ""Brand Identity Essentials,"" is available in six languages now in its second edition.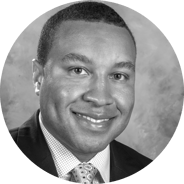 Joel D. Roach
Patient Experience Champion/Consultant, Experience Always
Joel D. Roach is an exceptional patient experience champion known for leading innovative process improvement initiatives at top healthcare organizations from the inception of the patient experience field. During this time he has implemented evidence-based employee and patient experience best practices that have become the national standard in healthcare. As the owner of Experience Always, L.L.C., he currently helps organizations customize evidence-based sustainable solutions to address gaps in customer experience culture.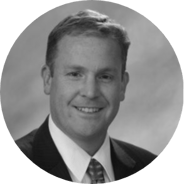 Scott Watkins
Business Intelligence Executive , Michigan Virtual
Scott Watkins is the Business Intelligence Executive at Michigan Virtual, a nonprofit dedicated to advancing learning and teaching for K-12 students and educators across Michigan. In this role he uses his start-up and consulting experiences to lead innovation with new products and services and to improve customer experiences with the organizations existing products and services. He runs the company's Voice of Customer initiative, provides executive leadership for the customer care center, and leads strategic planning initiatives. Prior to joining Michigan Virtual, Scott was the Director of Market and Industry Research for Anderson Economic Group, focusing on market analyses and providing expert testimony in matters of franchised businesses and the automotive retail market. Scott is a graduate of Michigan State University with degrees in Marketing, International Relations, and an MBA.


Ian Williams
Managing Director, Jericho
With over 25 years of CX, marketing & consultancy experience, Ian has helped business leaders and board members around the world smash their way through those counterproductive and energy-draining functional silos to focus on common business objectives.

He's helped some of the world's leading brands to see themselves and the world around them in the only way that makes sense - through the eyes of their customers. He works with companies in all sectors to successfully align their CX goals with improved top and bottom line performance.

Stacy Sherman
Director Customer Experience, Schindler Elevator Corporation
Stacy's taking actions and making an impact as Director of Customer Experience (CX) & leading Employee Engagement at a global corporation, Schindler Elevator. (Formerly CX leader at Verizon). She's building & leading a talented team, implementing profitable programs, and partnering with 60+ sales offices to deliver customer excellence. Through collaborative efforts, she's achieving record-breaking Net Promoter Scores (NPS), +6% Y/Y growth, and $2 billion portfolio protection. In 2020, Stacy spearheaded a CX customer-centricity award for the company and achieved Finalist ranking. When not at work, you'll find Stacy writing for Forbes, mentoring, blogging, speaking at events & working on her third book. Her proudest role and achievement = being Mom!

Serena Riley
Director Customer Experience, Llamasoft Inc.

Serena is a customer experience expert who specializes in cultivating customer-centricity and employee-elevation. She has been igniting transformation in individuals, teams and organizations for over 15-years. Her passionate positivity and creative flair have enabled organizations to drive solution and experience improvements, increasing engagement and delivering happiness to customers and employees. Some of her specialties include Customer Experience, Employee Experience, Employee Engagement, Company Culture, Leadership, Team Building, Customer Success, Business Process Improvement, Process Planning and Development, Business Systems Architecting, Project Management

Drew Finos
Market Research Analyst, Amway
Drew is a Market Research Analyst at Amway in Ada, Michigan. Drew started his career as a graphic designer and business owner before receiving his Master of Science in Market Research degree from Michigan State University. He began his research career on the supplier side at MaritzCX, in Metro-Detroit, working with both syndicated and qualitative automotive data. In his current role, Drew has been responsible for leading enterprise research on Amway brand positioning, strategy and communication as well as customer experience. Drew's passion is to leverage creative storytelling and data visualization to translate data into actionable, strategic, and memorable insights.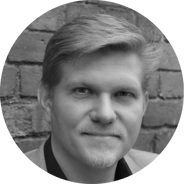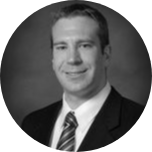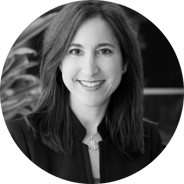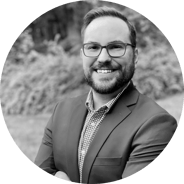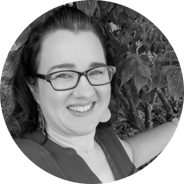 Chelsea Schaberg
Assistant Vice President Human Resources, MSU Federal Credit Union
Experienced Human Resources Leader with a demonstrated history of working in the financial services industry. Skilled in a broad range of HR functions, including Employee Relations, Employee Wellness, Organizational Development, Recruiting, and Total Rewards. Holds a Master's degree focused in Human Resources and Labor Relations from Michigan State University and Senior Human Resources Professional (SPHR) certified.

Traci Konzer
Director of Member and Partner Insights, Hagerty
As the Director of Insights at Hagerty, Traci is responsible for all voice of the customer and partner programs. She is a passionate CX leader working with key stakeholders to deliver seamless experiences and meaningful interactions throughout the customer lifecycle. Traci is experienced in various CX techniques including qualitative and quantitative research, journey mapping, and service blue printing. Most recently she successfully led the business through the purchase and implementation of an enterprise feedback management platform. Prior to Hagerty, Traci worked in the hospitality industry where she learned great service and memorable experiences are keys to success.

Silvia Dimma
Chief Human Resource Officer, MSU Federal Credit Union
Silvia Dimma serves as the Chief Human Resources Officer at Michigan State University Federal Credit Union (MSUFCU). Prior to joining MSUFCU in 2007, Dimma was the Director of Human Resources for Albion College. With more than 20 years in human resource management experience, Dimma leads a team of human resources professionals focused on delivering a world-class employee experience that includes recruiting, learning and talent development, compensation, engagement and retention, succession planning, inclusion and diversity, internal communications, and employee relations.

Shaun Darling
Human Resource Manager, MSU Federal Credit Union
Shaun started in manufacturing, he had the opportunity to engage in employee relations, building talent pipelines through college partnerships, performing data analysis, and administering employee training. At MSU Federal Credit Union, he has been able to continue him professional development by fostering relationships with employees and management to help on many issues related to human resources. During his time at MSU Federal Credit Union, he earned his MBA from Central Michigan University with an emphasis on Human Resources. I also obtained my PHR and SHRM-CP certifications.


Brad Kruger
System Vice President Patient Experience , Advocate Aurora Health
Brad Kruger, MA Ed., MBA, a strategic leader with a demonstrated track record of success in identifying innovative, Blue Ocean opportunities and applying team development techniques to enhance the patient experience, improve safety, increase quality, decrease cost, and improve outcomes across the care continuum and within communities.
With over 25 years in healthcare administration, Kruger brings a combination of intuitive, financial, and analytical abilities, with core competencies in leadership, facilitation, and interpersonal skills. In his current role, Kruger provides the overall vision and direction of developing and executing the strategic and tactical plans for providing a consistently exceptional experience for patients, families and loved ones across all touch points and interactions in Advocate Aurora Health.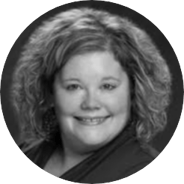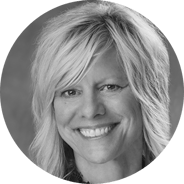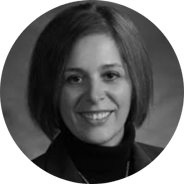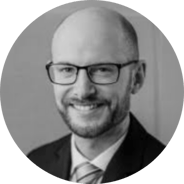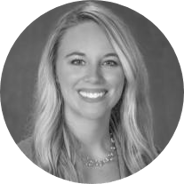 Kate Hogan
Vice President of Learning and Development, Hagerty
Kate Hogan is a human resource leader with more than 15 years of progressive talent and organizational development experience at Hagerty. She currently serves as vice president of learning and development, where she designs and executes training and talent development strategies that support Hagerty's key initiatives and long term goals. She also develops and enhances management and leadership development initiatives while maintaining oversight of corporate training and employee engagement initiatives. During her leadership, Hagerty has been recognized for three consecutive years on FORTUNE's Great Place to Work® list and she championed Hagerty's inclusion in Training Magazine's 2014, 2015, 2016 and 2017 Top 125 training organizations.

Chantel Botha
Managing Director, BrandLove Customer Experience
Innovation Magician and Brand Warrior, Chantel leads BrandLove into battle against life without meaning or significance. Delivering passion and driving purpose are her "Why" and she specializes in designing value and connection into every experience, whether it is a customer, employee, corporation or individual. With a hat full of magic, and a diverse background in business economics, computer sciences, customer experience design, coaching, public speaking, e-commerce, and strategy she combines her varied interests to deliver revolutionary originality and EQ to brands and businesses. With a passion for people, she also spearheads a number of social projects, including a robotics youth programme called Kind Bright Minds. She is also an ambassador for fun, and is certified as both a Laughter Yoga and Lego Serious Play facilitator.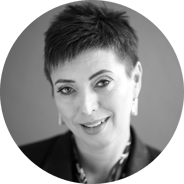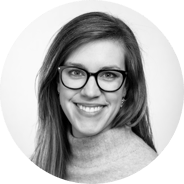 Kelsey Partin
Customer Experience Program Manager, Llamasoft Inc.

Kelsey is a customer experience expert who specializes in cultivating customer-centricity and employee-elevation. She has been igniting transformation in individuals, teams and organizations for over 12-years. Her passionate positivity and creative flair have enabled organizations to drive solution and experience improvements, increasing engagement and delivering happiness to customers and employees. Some of her specialties include Customer Experience, Employee Experience, Employee Engagement, Company Culture, Leadership, Team Building, Customer Success, Business Process Improvement, Process Planning and Development, Business Systems Architecting, Project Management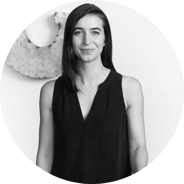 Miranda Kaltenborn
Strategy & Implementation Lead, Gongos, Inc.

With nearly a decade of experience in insights and implementation, Miranda blends her extensive background in research with a deep understanding of human behavior to develop highly effective employee and customer strategies. Her work spans a wide variety of sectors, enabling her to bring a cross-industry perspective to her clients' most complex problems and apply unique solutions. Miranda specializes in leading cross-functional teams through research and business transformation efforts internationally, which often takes her across the globe to ensure companies truly understand their customers' needs and deliver on them better than anyone else.

Darren Hood
Senior User Experience Designer, United Wholesale Mortgage
Darren is extremely passionate about all things UX, holding 20+ years of experience in human-computer interaction and interaction design, with the last 16+ years working full-time in the world of UX. Darren's professional footprint spans such organizations as Ford Motor Company, General Motors, Bosch, Ryder, United Wholesale Mortgage, Quicken Loans, Cengage Learning, Duracell, Caterpillar, and USA Networks, to name a few. He serves as an adjunct professor for Kent State University's UX Design Master's program (Kent, Ohio USA), as an adjunct at Lawrence Technological University in Southfield, Michigan (USA), and leads UX workshops at Grand Circus in Detroit, Michigan (USA). Darren has an international footprint on the UX speaking circuit and is also the host of The World of UX podcast, available through several popular sources. He is currently pursuing a Ph.D. in Educational Leadership from Northcentral University.

Lynne Jarman-Johnson
Chief Marketing Officer, Consumers Credit Union
With more than 30 years of experience working in the marketing field, Lynne Jarman-Johnson proudly connects people through communication as chief marketing officer at Consumers Credit Union. She excels in strategic goal planning and excellent member service, working for many years as a marketing consultant and running her own communications firm with clients that included non-profit startups, statewide credit unions and billion-dollar manufacturing companies. Lynne is recognized for her creation of the wedding cake philosophy to guide organizations to communication success and has implemented a vision of education and digital touchpoints at Consumers to help members bank how they want, when they want.

Greg Iszler
Founder and President, StageLeap LLC
Greg Iszler is the Founder and President of StageLeap, LLC. For more than two decades, Greg has honed his understanding of consumer behavior and marketplace dynamics into a powerful catalyst for such companies as Walmart, Campbell Soup Company, Kimberly-Clark, The Coca-Cola Company, DuPont, and Hilton Worldwide. The empathy-driven strategic approaches he has designed for both agency and client teams continue to serve as springboards for growth-focused experience design and roadmapping. Greg was a member of the first class of global Customer Experience professionals to be certified by the CXPA. In 2013, he founded StageLeap, in Ann Arbor, Michigan.