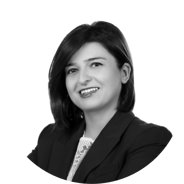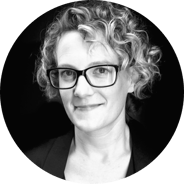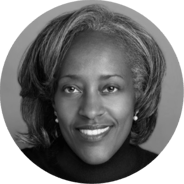 Vivian Phillips Husband, Ph.D.
Vice President - Customer Experience, Blue Shield of California

Dr. Vivian Phillips Husband is an experienced leader in customer service strategies and call center operations. She started her nearly 28-year leadership career including property & casualty, health insurance and consumer banking. Currently, she is the Vice President of Customer Experience and Shared Services for Blue Shield of California. Vivian has an MS in Management from Antioch University and Ph.D. in Management from Walden University. Vivian has been instrumental in developing the customer experience master's degree program at Michigan State University where she serves as Fixed Term Faculty for the Organizational Development and Change course in the MS-CXM degree program. .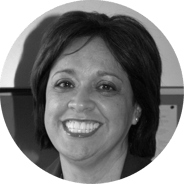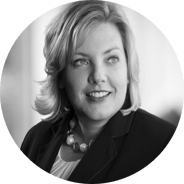 Judith Cardenas, Ph.D.
CEO/Chief Design Officer, Strategies by Design
Judith is CEO of Strategies By Design, a boutique consulting firm helping organizations across the globe to innovate and design successful solutions and experiences for their clients. Judith specializes in designing customer and employee experiences that are innovative, productive, and engaging. Her area of expertise is at the intersection of human-centered design and AI Strategy creating unique experiences for your customers or employees that will help you succeed faster than ever before. She has created and delivered training to organizations such as the World Bank, United Nations, QVC, Inc., Philips Semiconductor, U. S. Navy, U. S. Nuclear Regulatory Agency, U.S. Army, and BioWorks.
Christy Dempster
VP - Digital Marketing, Precision Value & Health
Christy Dempster has been fanatical about CX before it was called CX. She has spent 25+ years in roles across software development, US & Global Marketing, Operations, and CX primarily in the diagnostics/medical device space. She is a driver for helping organizations realize the importance of CX, the role of technology & data in delivering great experiences, and the win-win that can be achieved.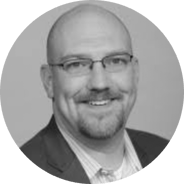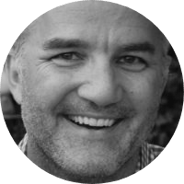 Bill Staikos
Head of Customer Experience, Freddie Mac
Bill is a proven customer advocate with 25 years of expertise in envisioning and executing holistic customer experience (CX) strategies. His career has focused on research & insights, data & analytics, UX/UI, transformation, Agile, and creating experiences that help businesses make the right decision on improving the customer or employer experience. For the last few years, he has focused on Machine Learning/ Artificial Intelligence and it's application in the CX space.

Bill is professionally happiest when he is in front of customers, learning from them, and innovating around their needs ― incrementally & exponentially.

Allastair Meffen
Vice President - Customer Experience, Definitive Healthcare
Allastair Meffen is a results-driven professional with over a decade of managing high-performance teams, developing and managing skilled professionals, and creating strategic cross-functional alliances with organization leaders to effectively align with and support key business initiatives. As Vice President of Customer Experience, Allastair runs Definitive Healthcare's award-winning customer experience team comprised of 80 employees. In his role, Allastair works closely with the leadership team to drive value within Definitive's customer base. In addition to his work at Definitive Healthcare, Allastair co-founded the Wheaton College Rugby Alumni Union and currently serves as the President of the Rugby Alumni Foundation.

Simone Silva
Head of Consumer Services - Senior Director, Whirlpool
Senior Director of the Consumer Services Organization for Whirlpool in North America. Simone is responsible for the ominichannel consumers and trade facing contact centers supporting Whirlpool's portfolio of brands throughout the end-to-end Customer Experience, and for the development of Whirlpool's Service and Home Delivery Network, leading a team of approximately 2,000 people with an additional 3,000 independent service providers nationwide. Simone holds a B.S. in Mechanical Engineering from FEI in Brazil, a MBA in Finance from FGV and the University of California Irvine and a Master of Science in Technology, Leadership and Innovation from Purdue University. She has over 25 years of experience in Quality and Service, 11 years in Automotive with Volkswagen, and 14 years at Whirlpool Corporation, having had international assignments of increased responsibility in the US, China, Germany, Mexico and Brazil.
Mark Slatin
CEO and Founder, Empowered CX
Mark is the CEO of Empowered CX, where he empowers his clients to create sustainable growth by delighting their customers…consistently. He is a CX thought leader, speaker, writer, and the host of the Delighted Customers Podcast. One of his proudest accomplishments was building out the first CXM graduate course in Loyola Unversity's MBA program, where he served as an adjunct Professor for 6 years. He currently serves on the CXPA Board of Directors of the CXPA, and is a Certified Customer Experience Professional (CCXP). Connect with him at Empoweredcx.com or https://www.linkedin.com/in/markslatin/.
Kari Shimmel
Chief Strategy Officer, Campbell Ewald
Kari leads Campbell Ewald's integrated strategy team (brand, content, social, digital, performance and CRM strategists), consumer experience practice, business development and communications across its three offices (NYC, Detroit and LA).
Olga Budieri
Independent Consultant, Customer Experience by Olga
Olga Budieri has led customer experience globally Dubai-based international courier, transportation, and logistics services company Aramex International for over 12 years, which has equipped her with a laser focus on customer expectations, needs, and experience landscape. In 2020, she founded her own training initiative, Customer Experience by Olga, with which she is "on a mission to ignite the passion for Customer Experience in the Arab region". Olga is highly experienced in enterprise-level experience transformation programs, change management, experience design, voice of customer,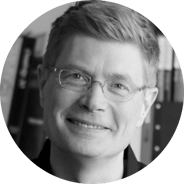 Kevin Budelmann
President, Peopledesign
Kevin Budelmann is President of Peopledesign. He is interested in strategic design for business, education, healthcare, and society. Besides serving as an advisor to various organizations at Peopledesign, Kevin is Global President of IxDA (Interaction Design Association) and an adjunct professor at Northwestern University.

Kevin holds degrees from Carnegie Mellon University and the IIT Institute of Design. His book, ""Brand Identity Essentials,"" is available in six languages now in its second edition.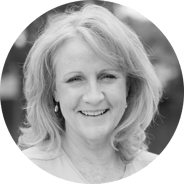 Lou Carbone
Founder and CEO, Experience Engineering
Lou Carbone is the founder and CEO of Experience Engineering®, Inc., an experienced management consulting firm, the first of its kind decades ago, based in Minneapolis, Minnesota working with customer and employee experience management systems. Since the late 1980s, Carbone has continuously been at the forefront of studying, exploring, and developing value creation through experience management and is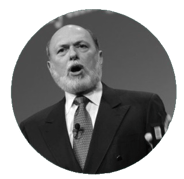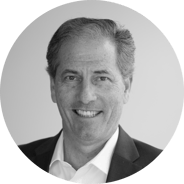 Risa Lovell
Director of Property and Casualty Insurance, Farm Bureau Insurance of Michigan
Risa Lovell is a customer experience fanatic with 25 years of CX leadership. She uses her expertise in contact center operations, quality assurance, training and lean principles to build customer centric teams who provide world-class service. Risa is a graduate student in the Masters of Science in Customer Experience Management program at Michigan State University. ent program at MSU. She earned her undergraduate degree in Business Administration from Davenport University.

Brandon Cagnon
VP - Customer Experience, American Modern Insurance Group
As Head of CX, Brandon's role is to lead the efforts to build human-centricity at American Modern, ensuring the creation of experiences that meet and exceed customer and distribution partner needs while equipping American Modern to live out its purpose of helping everyday Americans live one-of-a-kind lives. He has a diverse background in multiple industries and in numerous functions. He became a full-time CX professional in 2012 and led CX efforts at Bosch Automotive Service Solutions and Moen before joining American Modern in 2019. He is a CCXP, and certified in Agile Leadership, NPS, and Lean.

Jeevak Badve
Director - Innovation Strategy, Huemen Design & Brand Agency
Jeevak / FIDSA brings energy, passion, and curiosity to his role as Director of Innovation Strategy at Huemen, an award-winning, full-service, multi-disciplinary global design & brand agency. His sole purpose is to create and deliver holistic brand experiences through intuitive, immersive, meaningful, and beautiful unified design solutions for his clients who deeply value the end user experiences, giving them a competitive advantage in the marketplace. For more than 20 years he is artfully blending Business & Design thinking to sustainably grow business while ultimately helping to better the human condition on this globe. He earned his Master's in Product Design from IIT-Bombay & his EMBA from Michigan State.


Diane Magers
Founder and CEO, Experience Cata
Passionate experience transformation executive and change agent. Sherpa for new and developing experience-obsessed organizations. Thought leader and innovator for engaging associates, customers, and partners. Believes sustainable change requires embedding customer and experience capabilities into all parts of an organization. Skilled in creating Experience Management business value and systematically changing organizations to align around experience and drive financial impact. She specializes in enabling brands with skills and competencies like design thinking, journey management, and value mapping to drive sustainable shifts in how organizations work to achieve results. Over 25 years of transforming experiences working in and with brands such as Sysco, AT&T, State Farm, Dale Carnegie, CommScope, Invisalign, Ciena, Freeman, Cisco, and Sodexho. Diane is the Emeritus Chair and recent CEO for the Customer Experience Professionals Association, speaks and conducts workshops all over the world to help transform Experience Management strategy into action. Diane earned an MS in Clinical Psychology and an MBA. She is a Certified Customer Experience Professional (CCXP) and holds certifications in Voice of Customer, Customer Experience Management, Net Promoter Score, CX Design, and Innovation LUMA certified.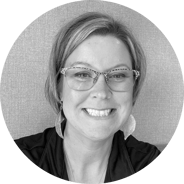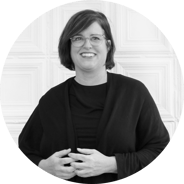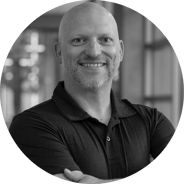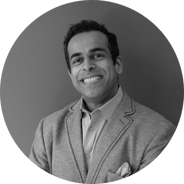 Nick Glimsdahl
Host, Author, Speaker, Contact Center Strategist, VDS/Press 1 for Nick
Nick Glimsdahl is a speaker, podcast host, author, and contact center strategist. His mission is to have fun serving others. Today, Nick hosts the Press 1 For Nick podcast and is the Director of Contact Center Solutions at VDS.

Bob Azman
Founder and Chief Customer Service Experience Officer, Innovative CX Solutions
Bob Azman is the Founder of Innovative CX Solutions, LLC a Customer Experience Consulting firm specializing in CX Strategy Design and Execution, Customer Service, and Talent Development. He is the Emeritus Chairman of the Board of the CXPA and a CCXP. Bob was a global operations executive at organizations such as Carlson Wagonlit Travel, Thomson Reuters, Ceridian, and Deluxe Corporation.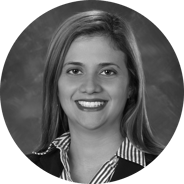 Katherine Ephlin
COO, Gongos, Inc
Katherine brings a wealth of experience in overseeing the ongoing operations for Gongos, the North American arm of Insites Consulting, from client-side strategic consulting to once managing the company's retail and financial research teams. Beyond a strong and considerate management style, Katherine is adept at balancing vision and execution in a way that engenders performance and empowerment among cross-collaborative teams.

Bradley Kruger
System VP Patient Experience and Global & Executive Health
Bradley Kruger, M.A., Ed., M.B.A. is a performance-driven Senior Executive offering over 25 years of cumulative and comprehensive achievements in identifying innovative, strategic differentiation opportunities and applying team development techniques across diverse geographies to transform the consumer experience. Recognized for using the voice of the customer to design enterprise-wide frameworks that create exceptional patient safety, service, and quality outcomes across the care continuum & achieving health equity. In his current role at Advocate Aurora Health, Mr. Kruger oversees Patient Experience and the Global & Executive Health Program. He is responsible for the overall strategic vision and tactical plans to ensure a consistent and personalized experience for patients, families and loved ones across all clinical touch points. Advocate Aurora Health cares for nearly 3 million people across 26 hospitals and 500 outpatient clinics in Illinois and Wisconsin in the United States.

Jake Himmelspach
Strategy Director & Principal, PeopleDesign
Jake Himmelspach is Strategy Director of Peopledesign, an innovation, brand, and customer experience firm focused on the commercial design industry. Jake started as a journalist reporting on the intersection of design and business. His pursuit of creative problem-solving in business led him to earn an MBA with a concentration in Design Thinking and Innovation Management and to work as a consultant with companies like The North Face and Pepsico, helping them identify opportunities to launch new products. This often entails strategies for aligning internal teams and creating meaningful employee brands and experiences.